Family Portraits to Advertorial Photoshoots.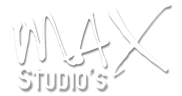 MAX STUDIOS PHOTGRAPHY QUALITY EVERY TIME!
MaX Studio's offers a variety of photographic services, from family portraits to advertorial photo shoots -with the commitment and dedication of providing a professional service to their clients.
Creating perfect images is the core of their business, as they understand the importance of quality images. The Studio aims to provide a personalized service for all clients, which ranges from a young girl coming in for her first portfolio, to the Studio's biggest corporate client. MaX Studios is based in Randburg, allowing us to be centralized for our clients.
Corporate | Personal Photography
Create your memories with Max Studios
Studio Special, 1 hour photo shoot at our studio in Randburg!! We are open on Public holidays.
LATEST FROM OUR NEWS ROOM