Family Portraits to Advertorial Photoshoots.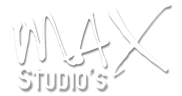 We prefer to send you the pricing directly, so we ask that you contact us directly so that we can send the packages directly to you. We do not Spam as we know what it is like to receive spam all the time and we NEVER, ever share your information with a third party.
What are your office hours?
Mondays:                   closed
Tuesday- Friday:      09h00 to 16h00.
Saturdays, Sundays & Public Holidays: Open for Pre-Booked Shoot
If you would like purchase one of our studio Packages, we ask you to pay R100 booking deposit, after you have seen the images, you can choose one of our affordable packages.
If you have bought a voucher, you would need to email the voucher to us.
Once either of the above is done, we will send you a link to our online calendar where you can choose an available date and time.
Contact the studio and we will send you the detail.
Why do I need to pay a booking deposit?
A booking deposit ensure your booking with us, it also tells us that you are serious in keeping your appointment with us. Sadly people do make appointments and then don't arrive, so that wastes a session, where as a serious client would keep their appointment. It is an act of security for both you and for us. There are also a lot of scammers out there, so the deposit acts as a safety  tool for us and as  a security booking for you. We never book any type of shoot without a deposit. The deposit, will be taken off the package that you have selected.
Can I cancel or postpone my booking?
Yes you can, but we ask for 48 hours notice so as to be able to fill your session. IF you are able to give us 48 hours notice, you will receive a full refund of your deposit. If you are not able to give us 48 hours notice, unfortunately you do lose your deposit, as we still need to pay our staff for being on duty. Please call us and chat to the booking agent if you have a serious problem, as we are happy to try and assist you. No shows without contacting us will definitely not receive a refund.
What do I do, if I cant afford one of your bigger packages?
Don't worry, you don't need to take out a mortgage to pay for our packages. While our packages are affordable, we do offer larger packages, so if you  prefer to take one of our bigger packages, you are welcome to pay off the package over three months, but we only release the order once it is paid up in full. Compare our prices to other pro studios. 😉
How long do I wait to receive my order.
Within 14 working days. Why does it take so long, I hear you ask, well,  once your order is paid in full and the shoot is completed, your order goes into a production queue. We find this system to be fair for all our clients. 14 Working Days is a necessary time frame we require to complete orders perfectly, so we ask that you allow us the time to edit your images as well as   the clients ahead of your order. You can ask us if we you can have your order sooner, and our team will confirm if it is possible to have your order done sooner or not. We don't allow clients to skip the queue unless there is a very good reason behind it, so we do try to be fair for all our clients, because we love you
Why are you strict with clients being on time?
We are not trying to be difficult, it is a matter of respecting everyone's time. (Yours, ours and our next client) If you have picked a timeslot, we ask you to keep it, as other clients have also chosen time slots and it really is not fair to keep anyone waiting, especially if they made it on time. A lot of the clients have babies, and it is close to impossible to work with a tired baby, so being late for an appointment is non negotiable. It is also not fair on our team. Our team needs to spend 1 hour with you in the studio to be able to give you the best possible photo's and they are not able to give you their best if they have not been given the adequate time. Please also consider that children feel anxious when you are late, so this does affect them in the shoot, as they are already coming to a new place and already may start feeling a little overwhelmed, so please arrive on time to allow your children to settle in.
Do you offer make up services?
Yes we do, please ask us on our pricing. Make up needs to be made prior to your booking.
What is the studio process.
We follow COVID protocol, where your temp with be checked before enty, as well as sanitising of hands. We do require mask to be worn, but may be removed during the shoot.Our team will be wearing masks.
When you arrive, the team will allow you to get ready in the change room. (We prefer you to come already dressed in your first outfit)
Photographer will take you into the studio and show you how to pose.
Photographer will tell you when you can change into your second outfit.
Photographer will do the second set with you. (Steps 1-4 will take 1 hour)
You can then change to go home, while the photographer download the images and our editor will get the images ready for you to view.( +- 20 minutes waiting time)
You will be called in to view your images with our viewing consultant (viewings can take between 15-30 minutes, as it is client dependent).
Are our photographers friendly and able to work with kids?
Yes and Yes. Our team are all friendly and LOVE kiddys. Our team are super patient people with great sense of humours.
What is your COVID Protocol?
Mask are required to enter our office
Hands will be sanitised upon entry and temperatures will be taken. Anyone with a high temp will be asked to rescheduled.
Props are sanitised after each shoot.
Studio flooring is sanitised after each shoot.
Do you offer on location shoot?
Yes we do, as well as many other on location services, such as events, weddings, lady milk bath shoots.
Due to the work that goes into the production of images, we do not offer refunds. We do however allow you to make reasonable changes to your order.
With printing of images, we send them to you before hand for approval, before they get sent off to the printers.
Create your memories with Max Studios
Studio Special, 1 hour photo shoot at our studio in Randburg!! We are open on Public holidays.
OVER VIEW OF OUR PORTFOLIO
Corporate | Personal Photography